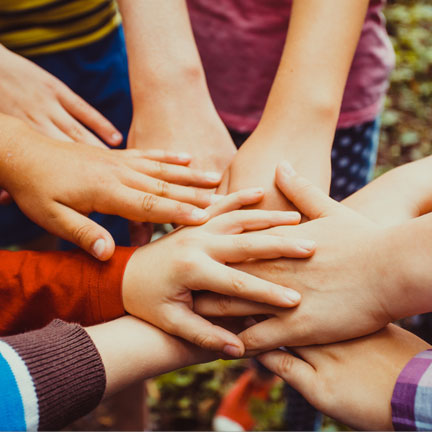 Testimonials
It is a hard decision to place your child into another's care. The beautiful team at Civic Avenue, led by Ms Monette, made this decision an easy one. Our family was warmly welcomed and made to feel like an important part of the Civic Avenue family. A special thank you to Ms Monette, who always gives so generously of her time, guidance, and support with all decisions and concerns regarding our child's educational journey. Our son has developed such special bonds with his Teachers thanks to their energy and enthusiasm in creating a warm and nurturing environment. We are so proud to see him grow into a happy and confident little man. We highly recommend this centre.
Nicole O
December 2018
We love Civic Avenue Early Learning Centre. Our son has been attending the Centre since opening. The Director and Staff are approachable and friendly, they take amazing care of the children. We wouldn't send Lachy anywhere else. We highly recommend this Centre.
Cheree R
December 2018
My children have made strong bonds with the other children, educators & staff at the Centre. The staff are very friendly, approachable & easy to talk to. They really make an effort with all the children. Couldn't be happier that my children attend.
Rebecca W
November 2018
Great centre with caring staff that go above and beyond. Personalised care, modern facilities and a great learning environment. Our 2yo doesn't want to come home most days!
Steph J
November 2018
Our son Louis has been attending Civic Ave since it opened and we couldn't speak highly enough of the staff and the beautiful facilities. Absolutely beautiful centre. Would recommend to anyone.
Shane G
November 2018
Wonderful centre, with caring and beautiful staff members who made my daughters transition into kindy a pleasant experience
Brooke I
November 2018
Both my kids love going to daycare. They've developed so much in the few months they've been. Social interaction and speech have improved immensely for both kids. The educators were wonderful getting them settled and comfortable at the centre!
Sophie M
August 2018
Our son started at Civic Avenue Early Learning when it first opened. We have seen such advancement in his development since going. He loves his teachers. He especially loves Miss Jane. They can always tell me what he did for the day, when he slept, who he played with, what he enjoyed. They are so kind and always make us as parents feel very comfortable and happy to leave our child in their care for the day.
Hanna W
August 2018
We are SO pleased with Civic Avenue Early learning. The carers are so beautiful, and we so deeply appreciate the love and attention our boys receive on the four days a week they spend at the centre. Nothing is as hard as leaving your babies to return to work, especially long days, but it is ever comforting to know they are in such good hands. We have our boys in Senior toddlers, and Nursery 2, and are so grateful every day to see the smiles and reassuring faces upon the staff every time we arrive.  The admin team are just as wonderful, flexible and always willing to make things work, explain things, and go above and beyond for our family. Our boys HIGHLY recommend Miss Rach's cooking and are more then pleased to start their day with "breaky at school" Thank you, for exceeding our expectations on what a daycare can offer! We are eternally grateful.
Kristie B
July 2018